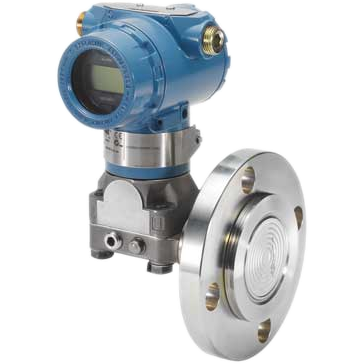 Images are representations only.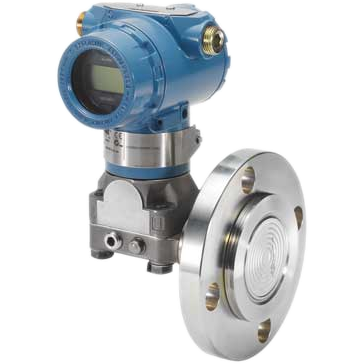 The Rosemount 3051L Level Transmitter combines the performance and capabilities of Rosemount 3051 Transmitters with the reliability and quality of a direct mount seal in one model number.

3051L Level Transmitters offer a variety of process connections, configurations, and fill fluid types to meet a breadth of level applications.
Features
Loop Integrity diagnostics detect electrical loop issues for reduced downtime
Local Operator Interface (LOI) for simple, local commissioning on-site without the use of extra tools
Tuned-System Level assembly and direct mounting produce optimal performance for level applications
Factory-assembled and out-of-the-box ready level solution eliminates on-site assembly, testing and calibration
Optimized seal system construction ensures a quality measurement in harsh process conditions
SIL 2/3 certified to IEC 61508 (via 3rd party) and prior-use certificate of FMEDA data for safety installations
Specifications
Alarm
Custom Alarm & Saturation Signal Levels
NAMUR Alarm & Saturation Signal Levels
Ambient Temperature Range
-40° to 85° C (-40° to 185° F)
Applications
Level
Marine & Offshore Applications
Vacuum
Approvals & Certifications
ATEX
CSA
FM
IEC Ex
INMETRO
TIIS
Conduit Connection
A Size Mini, 4-Pin Male Connector (minifast®)
M12, 4-Pin, Male Connector (eurofast®)
Configuration
4-20 mA HART
FOUNDATION Fieldbus Protocols
Low-Power, 1-5 V Dc with Digital Signal based on HART Protocol
PROFIBUS PA Protocol
Wireless Protocols
Damping Adjustment
User Configurable from 0 to 25.6 seconds
Diaphragm Material
316L Stainless Steel
Hastelloy® C-276
Tantalum
Display
LCD Display
LCD Display with Local Operator Interface
None
Electrical Connectors
1/2" NPT Male
G 1/2"
M20 x 1.5
Electromagnetic Interference Effect
Meets All Relevant Requirements of EN 61326 & NAMUR NE-21
Fill Material
Glycerin & Water
Inert HaloCarbon
Neobee M20
Propylene Glycol & Water
Silicone Oil
Syltherm XLT
Flange Material
316 Stainless Steel
Carbon Steel
Flange Size - 2" (DN50)
2" (DN50) - 150#
2" (DN50) - 300#
2" (DN50) - 600#
2" (DN50) - JIS 10K
2" (DN50) - JIS 20K
2" (DN50) - JIS 40K
2" (DN50) - PN 10
2" (DN50) - PN 16
2" (DN50) - PN 25
2" (DN50) - PN 40
Flange Size - 3" (DN80)
3" (DN80) - 150#
3" (DN80) - 300#
3" (DN80) - 600#
3" (DN80) - JIS 10K
3" (DN80) - JIS 20K
3" (DN80) - JIS 40K
3" (DN80) - PN 10
3" (DN80) - PN 16
3" (DN80) - PN 25
3" (DN80) - PN 40
Flange Size - 4" (DN100)
4" (DN100) - 150#
4" (DN100) - 300#
4" (DN100) - 600#
4" (DN100) - JIS 10K
4" (DN100) - JIS 20K
4" (DN100) - JIS 40K
4" (DN100) - PN 10
4" (DN100) - PN 16
4" (DN100) - PN 25
4" (DN100) - PN 40
Humidity
0 to 100% Relative Humidity
Input Power
1-5 Vdc HART Low Power: 9-28 Vdc
4-20 mA HART: 10.5-42.4 Vdc
FOUNDATION Fieldbus: 9-32 Vdc
PROFIBUS: 9-32 Vdc
Mounting
10K Per JIS B2238
150# ANSI
20K Per JIS B2238
300# ANSI
40K Per JIS B2238
600# ANSI
DN PN 10/16 Flange
DN PN10-40 Flange
DN PN40 Flange
Output
2.4 GHz DSSS
2-Wire 4-20 mA
3-Wire 1-5 Vdc
Overpressure & Static Pressure Limits
0 psia to the Flange Rating or Sensor Rating, whichever is lower
Power Supply Effect
± 0.005% of Calibrated Span Per Volt
Pressure Range
bar: -20.68 to 20.68
inches WC: -1,000 to 1,000
kPa: -2,068 to 2,068
psi: -300 to 300
Process Temperature
-75° to 205° C (-102° to 401° F)
Storage Temperature
-46° to 85° C (-50° to 185° F)
Wetted Materials
316L Stainless Steel
Hastelloy® C-276
Tantalum