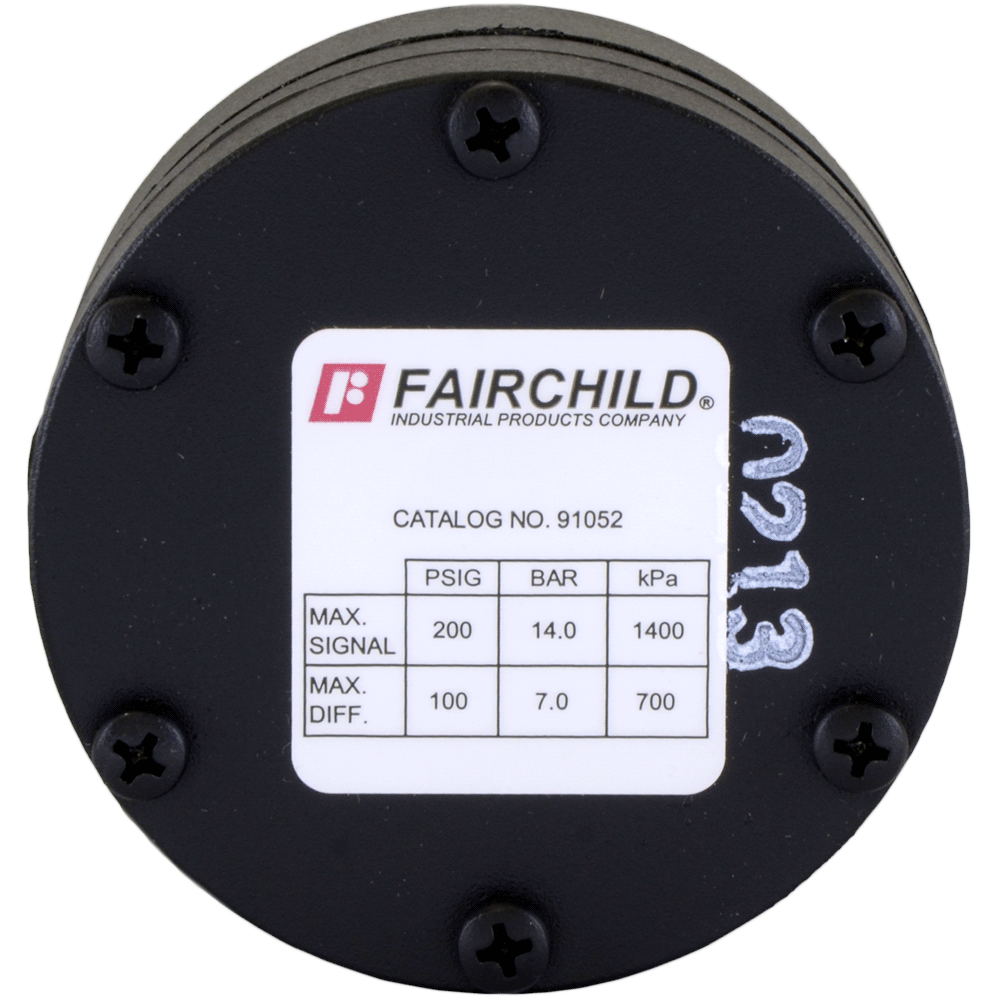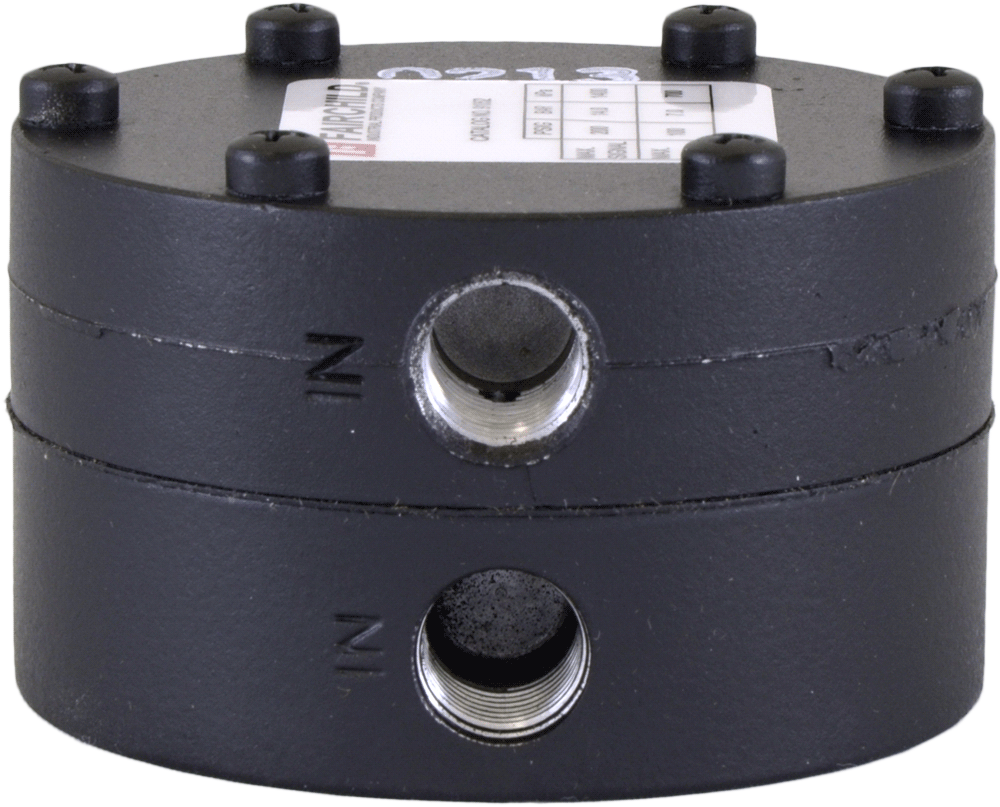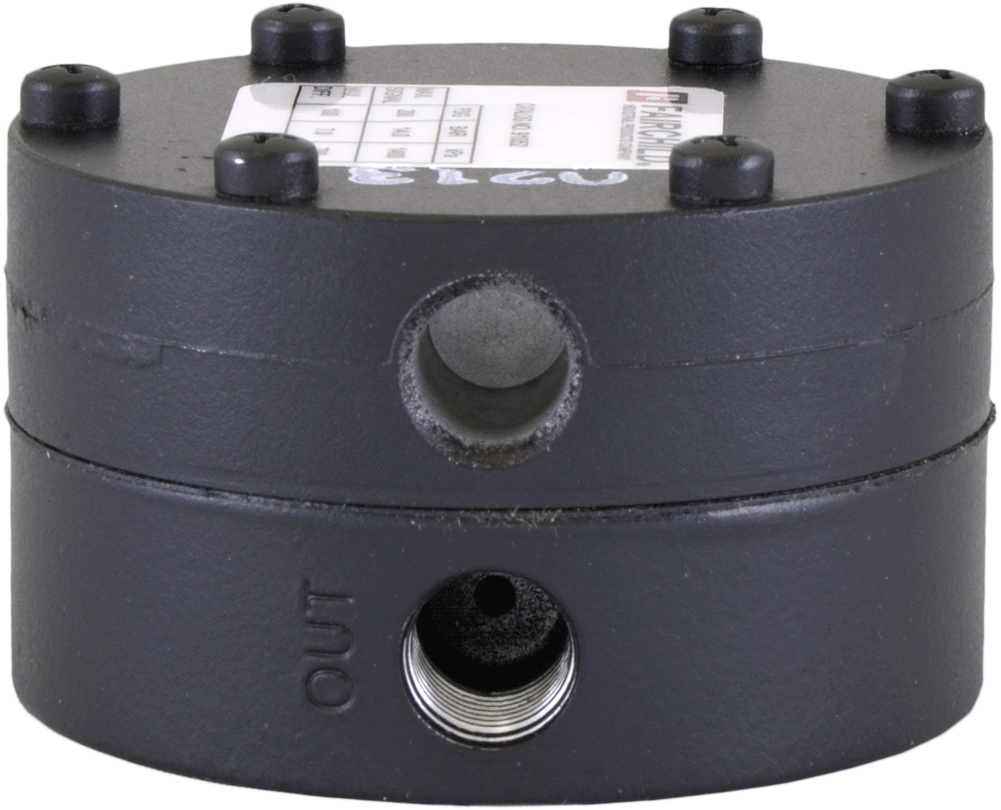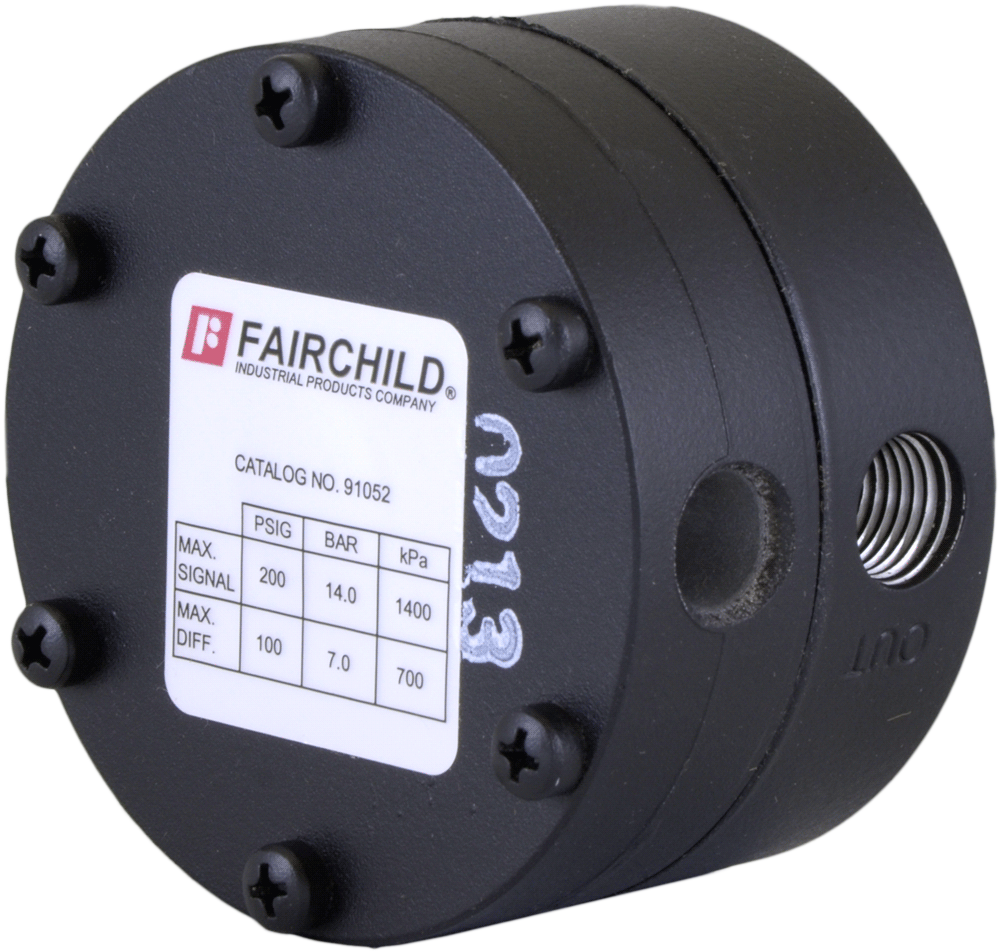 Images are representations only.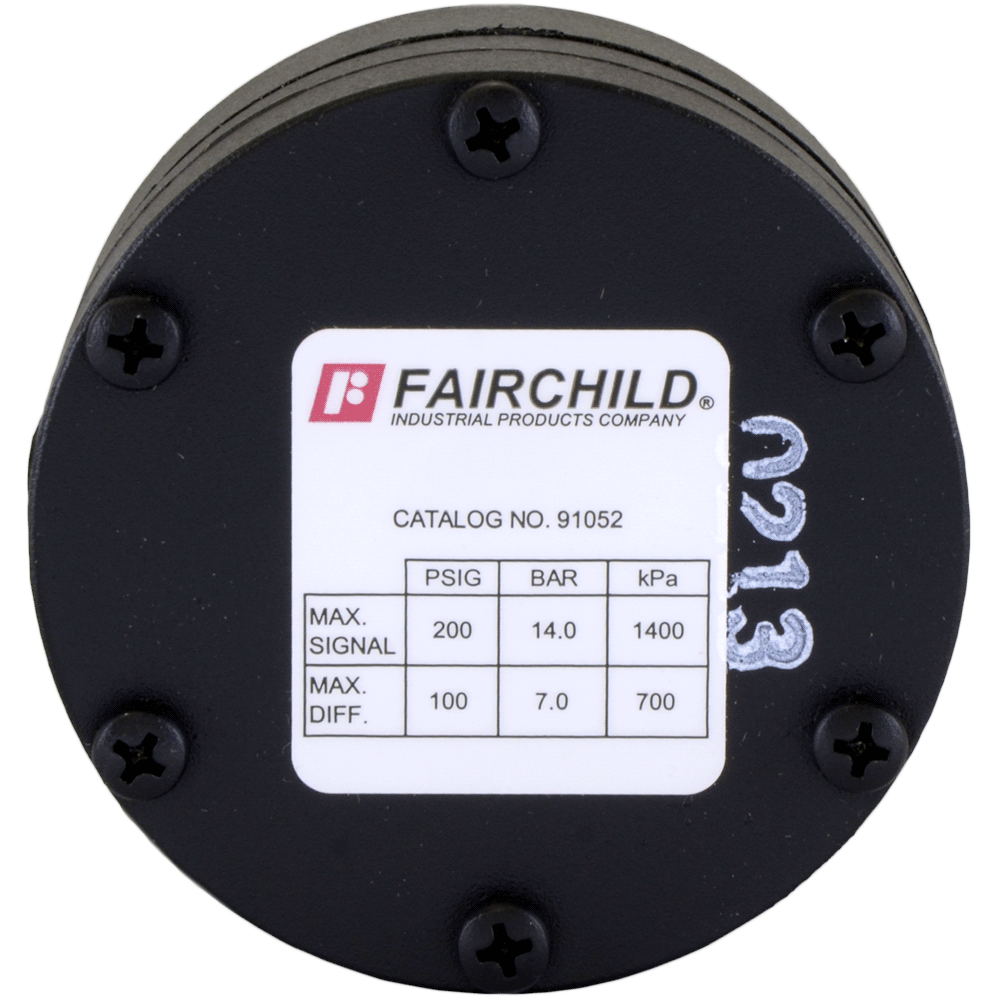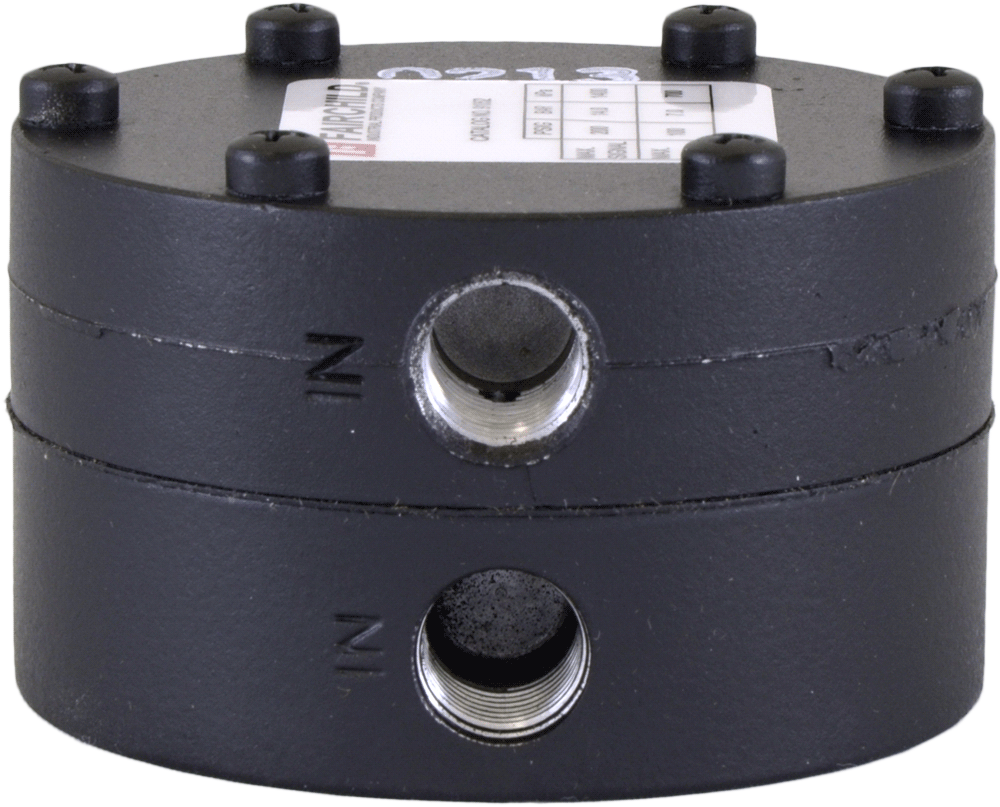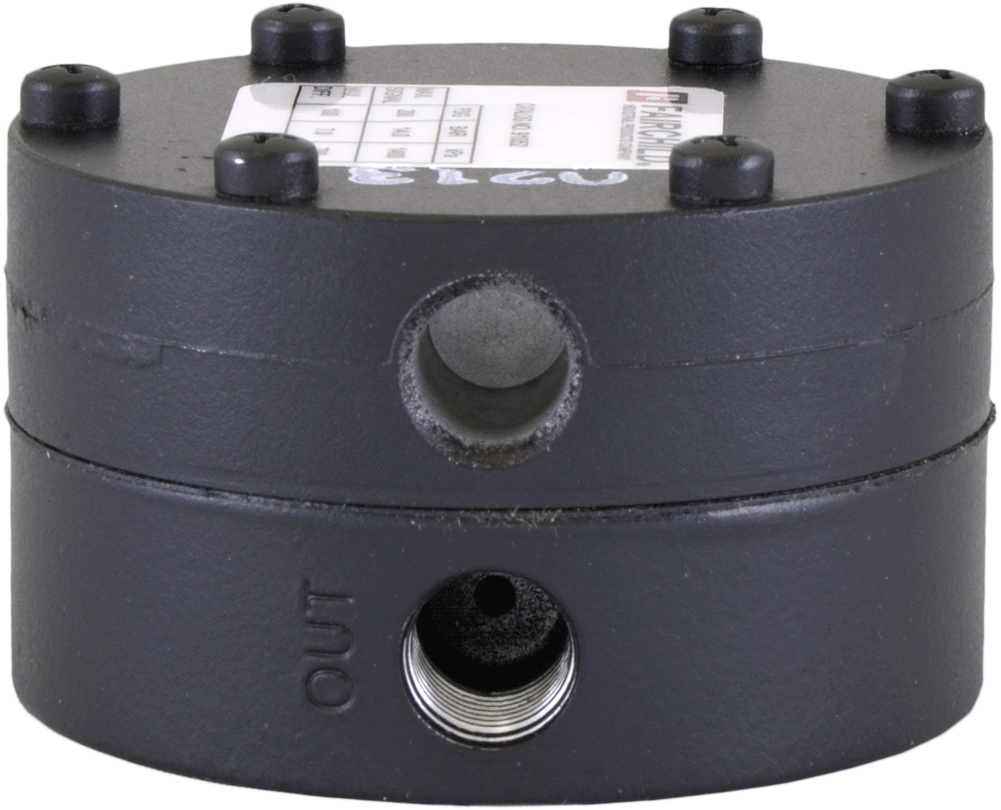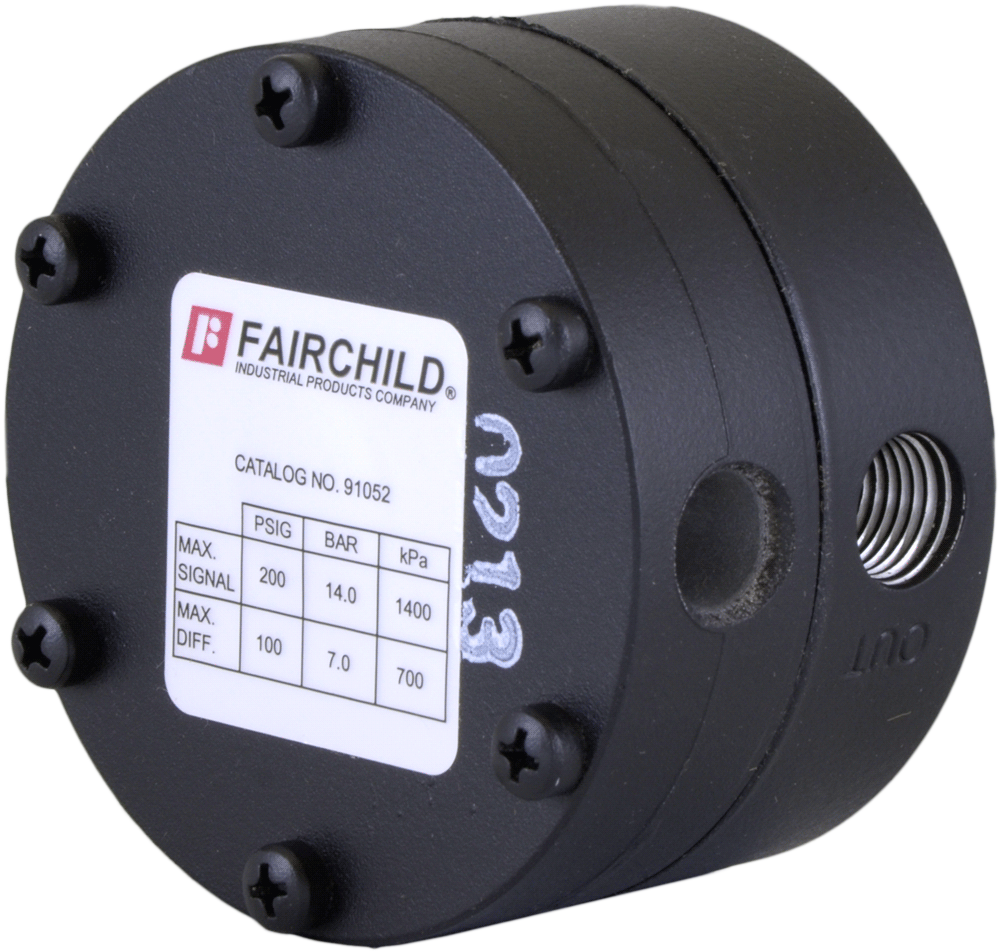 The Rotork Fairchild Model 91 High Pressure Selector Relay is designed to select the higher of two signal pressures, and to provide a continuous output pressure (or pressure range) to a controller.

The ability to precisely control pressure switching and pressure monitoring functions make the Model 91 the logical choice in dead end or low flow applications such as precision control loops.
Features
Small, rugged design
Soft seat construction
Low selection differential
Fast response
Automatic switching
FAIRCHILD Model 91 High Pressure Selector Relay, 1/4" BSPT (Tapered)
view more
Model: 91 High Pressure Selector 
Maximum Signal Pressure: 200 psig, 14.0 bar, 1400 kPa
Switching Differential (Minimum) : Less than 0.1 psig, 0.007 bar, 0.7 kPa
Differential between Signals (Maximum): 100 psig, 7.0 bar, 700 kPa
Pipe Size: 1/4" BSPT
Material of Construction:


Body: Aluminum Alloy
Trim: Brass
Diaphragm: Dupont Fairprene-coated fabric



$520.55
CAD
$19.99 Shipping
FAIRCHILD Model 91 High Pressure Selector Relay, 1/4" NPT, Fluorocarbon (Viton) Elastomers
view more
Model: 91 High Pressure Selector 
Maximum Signal Pressure: 200 psig, 14.0 bar, 1400 kPa
Switching Differential (Minimum) : Less than 0.1 psig, 0.007 bar, 0.7 kPa
Differential between Signals (Maximum): 100 psig, 7.0 bar, 700 kPa
Pipe Size: 1/4" NPT
Material of Construction:

Body: Aluminum Alloy
Trim: Brass
Diaphragm: Flourocarbon



$520.55
CAD
$19.99 Shipping
FAIRCHILD Model 91 High Pressure Selector Relay, 1/4" NPT
view more
Model: 91 High Pressure Selector 
Maximum Signal Pressure: 200 psig, 14.0 bar, 1400 kPa
Switching Differential (Minimum) : Less than 0.1 psig, 0.007 bar, 0.7 kPa
Differential between Signals (Maximum): 100 psig, 7.0 bar, 700 kPa
Pipe Size: 1/4" NPT
Material of Construction:

Body: Aluminum Alloy
Trim: Brass
Diaphragm: Dupont Fairprene-coated fabric



$520.55
CAD
$19.99 Shipping
Specifications
Ambient Temperature Range
-40° to 93° C (-40° to 200° F)
Differential Between Signals - Maximum
bar: 7
kPa: 700
psig: 100
Differential Between Signals - Minimum
> psig: 0.1 (bar: 0.007, kPa: 0.7)
Elastomers
Dupont Fairprene-Coated Fabric
FluoroCarbon (Viton)
Sensitivity
Switching Differential: < 0.1 psi (< 0.7 kPa), Maximum
Signal or Output Pressure - Maximum
bar: 14
kPa: 1,400
psig: 200