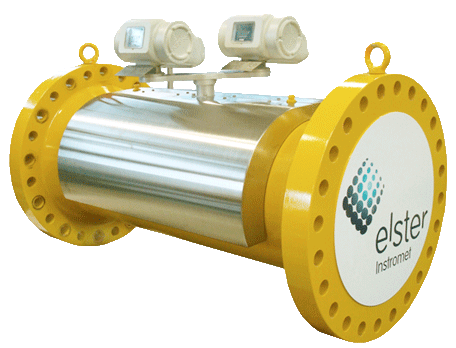 Images are representations only.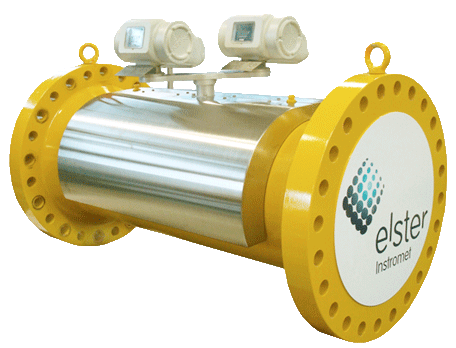 Honeywell TwinSonicplus Ultrasonic Gas Meters use market-leading technology to deliver accuracy and valuable insight to custody transfer applications in the natural gas value chain. Volatile prices and tight margins are pressurizing gas companies to control costs, boost uptime and reduce risks.

Efficient custody transfer operation is central to this effort. High accuracy and reliability in metering solutions have become a key differentiator for midstream operators and the need for consistent measurements and a reliable, robust metering solutions can make all the difference.

What Is It?

TwinSonicplus ultrasonic gas meter delivers accuracy and insight to boost the reliability, performance and efficiency of custody transfer applications.

How Does It Work?

TwinSonicplus uses market-leading technology from the field-proven Q.Sonicplus USM for its primary measurement. A patented six-path configuration provides detailed flow profile recognition, superb noise immunity, and unrivaled pressure and gas velocity abilities.

Using reflective paths and sophisticated diagnostics, the ultrasonic meter quickly identifies fouling or liquids inside the pipe. Fiscal measurements are fully compliant with AGA9, type approved (MID) by NMi, and explosion approved according to ATEX, IECEx, FM and CSA. With four double reflection paths (swirl paths) and two single reflection paths (axial paths), the primary measurement will provide compliant fiscal measurements even in case of a failure of one path of each type (axial/swirl).

What Problems Does It Solve?

Market leading ultrasonic metering technology, advanced diagnostics and easy-to-use software delivers the highest levels of accuracy, confidence, cost-effectiveness and long-term reliability.
Features
Two totally independent flow meters in one meter body providing fiscal measurement with verification 
Sizes 10" to 36" - larger sizes available upon request (DN 250 to DN 900) 
Pressure ratings ANSI class 150 to 900, PN on request 
Titanium-encapsulated, intrinsically safe transducers 
Internal temperature sensor 
Flow profile detection with swirl and asymmetry measurement 
Diagnostic detection of liquid and dirt build-up 
No moving parts 
No pressure drop 
Bi-directional measurement 
SonicExplorer PC Software for configuration, diagnostics and health care 
OIML R137-1 compliant (fiscal meter) 
AGA 9 compliant 
MID approved (fiscal meter)
Specifications
Certifications & Approvals
ATEX
IECEx
FM
CSA
MID
OIML
Pressure Range
8 to 150 bar(g) [116 to 2,175 psi(g)]
Process Temperature
Standard: -40° to 80° C (-40° to 176° F)
Extended: -50° to 80° C (-58° to 176° F)
Ambient Temperature
Extended: -50° to 85° C (-58° to 185° F)
Standard: -40° to 85° C (-40° to 185° F)
Typical Uncertainty
0.1% of Reading After Flow Calibration and Linearization
0.5% to 1% Depending on Application
0.2% of Reading After Flow Calibration
0.5% of Reading After Dry Calibration
Enclosure/Body Material
bODY: Stainless Steel (≤ 12": ASTM A182-F316; ≥ 14": ASTM A312-TP316L/ASTM A182-F316L)
Body: Low-temperature Carbon Steel (≤ 12": ASTM A350-LF2 Cl.1;  ≥ 14": ASTM A333 Grade 6/ASTM A350-LF2 Cl.1)
Materials of Construction
Electronic Enclosure Material: Copper Free Aluminium, Stainless Steel (Optional)
Display
GUI, 4.3" Widescreen Graphical Colour Display with 7 Capacitive Soft Keys (Touch)
Power Supply
Nominal 24 Vdc (18-30 Vdc), 10-20 W
Communication
Built-in Web Server
MMS (Manufacturing Message Specification)
UNIFORM
Modbus (ASCII, RTU, TCP/IP)
Custody transfer measurement of natural gas 
Gas exploration, transmission and distribution